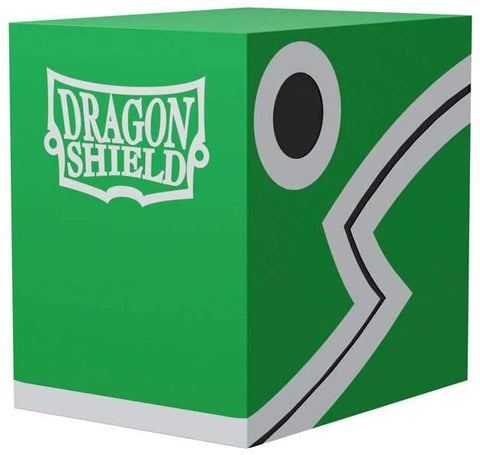 Dragon Shield Double Shell Deck Box - Green/Black
SKU: GC5310
Description
Green exterior with a black interior.

The perfect commander companion! The Dragon Shield Double Shell is a sturdy deck box with two layers of protection all the way around. The lid wraps around the box for a secure closure or can be set to stay open for easy access to cards. Cube Shells will fit inside. The Double Shell fits inside large Nest boxes and Magic Carpets. Each Double Shell comes with a divider and has a writing field on top for personalization.

The Double Shell holds 100 sealable double-sleeved cards with room for tokens or up to 150 single sleeved cards, great for two single sleeved 60 card decks with sideboards.
  AT-30604
---
We Also Recommend