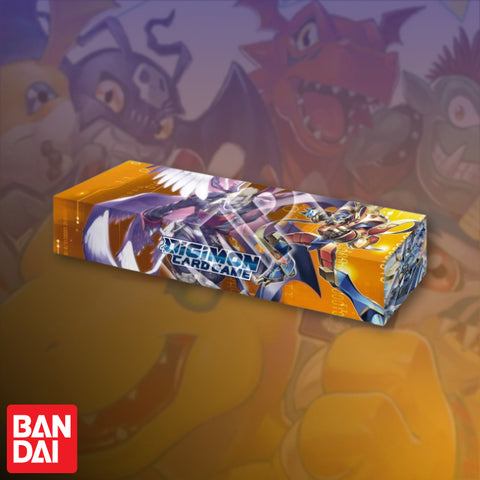 Digimon Card Game 2nd Anniversary Set PB-12E (Release Date 31 Mar 2023, pick up only)
SKU: GC6332
Description
A special set commemorating the 2nd anniversary of the Digimon Card Game English Version!
To celebrate, this set includes 14 alternate arts of cards popular from the product's release, and 8 alternate art cards from Digimon Frontier!
This amazing set also includes a specially designed playmat, 2 sets of sleeves, and storage box!
Set Contents
・Playmat x1
・60-Sleeve Set x2 types
・Digimon Frontier Cards x8
・Storage Box
・2nd Anniversary Special Card x14
---
We Also Recommend